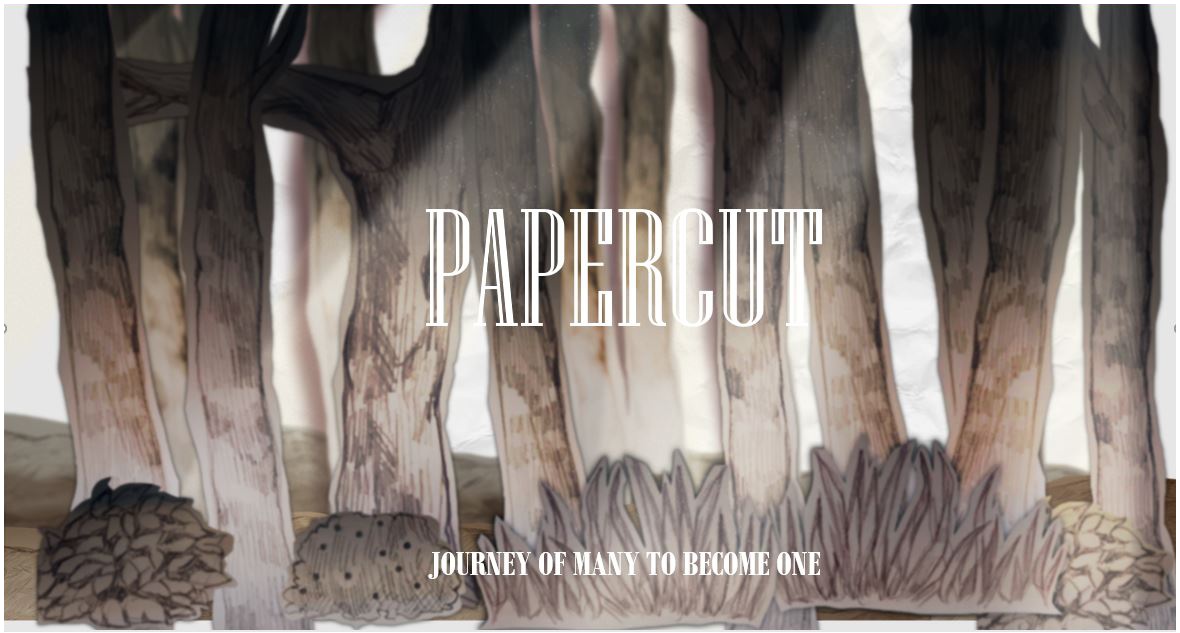 PAPERCUT
A downloadable game for Windows
PAPERCUT takes you on a journey of homecoming to oneself, told through form switching origami figures in a puzzle platformer 2D experience.

A - D or Left - Right Arrows - Move
W or Up arrow – Use special ability
R – Switch to a new paper form

Space – Skip level transition Esc – Open menu in game
Use mouse to operate the main menu.
If you are stuck in a puzzle check out the gameplay trailer for some additional hints.

PAPERCUT is a student project made at the Cologne Game Lab within a time limit of two months and with no further development in plans.
Credits
Dasha Cherkasov – level design, writing, project manager // cherkasov.dasha@gmail.com
Niklas Eggermann – programming // 𝗇𝗂𝗄𝗅𝖺𝗌․𝖾𝗀𝗀𝖾𝗋𝗆𝖺𝗇𝗇ම𝗀𝗆𝗑․𝖽𝖾 *
Dasha Staub – 2D animation, character design // staub.darya@gmail.com

Neul Ha – environmental art, UI design

Melissa Perl – UI design, environmental art
*this particular e-mail address can not be copy pasted and has to be typed in manually

Install instructions
Run .exe file to start.